European Council: "Important to demonstrate the importance of the EU"
The UK was the focus of the discussions when the EU heads of state and government gathered for the European Council meeting on 28–29 June. UK Prime Minister David Cameron took part on the first day and on the second day the other 27 leaders met for an informal meeting to discuss the future of the EU.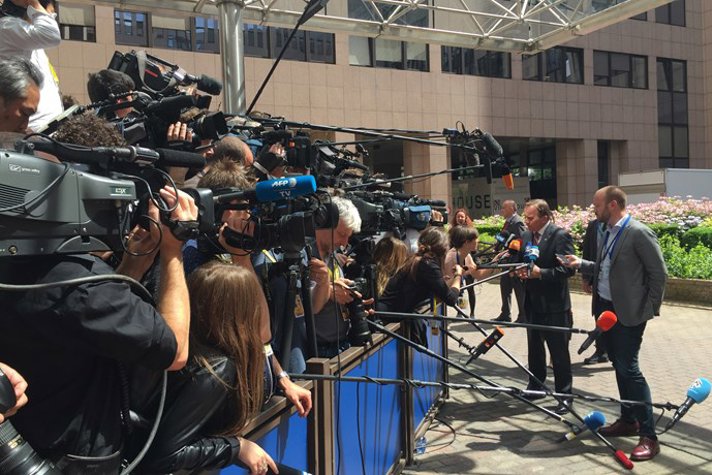 The UK's impending exit from the EU overshadowed the European Council meeting on 28–29 June. Prime Minister David Cameron presented the results of the referendum on the country's EU membership. He confirmed that the application to commence exit negotiations will be submitted when a new UK prime minister is in place, probably in September–October.
"I was one of many who stressed the importance of starting the process as soon as possible. We need a timeframe," says Prime Minister Stefan Löfven.
In the discussions on the EU's future without the UK, the 27 heads of state and government agreed on the importance of making the benefits of EU membership clearer.
"The only EU that will win broad support is an EU whose value is apparent in people's daily lives. We all agree that the results of the UK referendum are a wake-up call for the EU," says Mr Löfven.
The European Council also adopted conclusions on migration, economic issues and foreign policy.