This content was published in the period between 3 October 2014 and 20 January 2019
Ministers on this page who have left the Government
Between 3 October 2014 and 30 November 2021 he was Prime Minister.
Ministers on this page who have left the Government
Between 3 October 2014 and 30 November 2021 he was Prime Minister.
EU leaders agreed on a European roadmap
For the first time, EU heads of state and government met without a UK representative. At the Summit, a joint declaration – the Bratislava Declaration – was adopted, focusing on measures to tackle the major challenges that the EU must deliver on in the near future.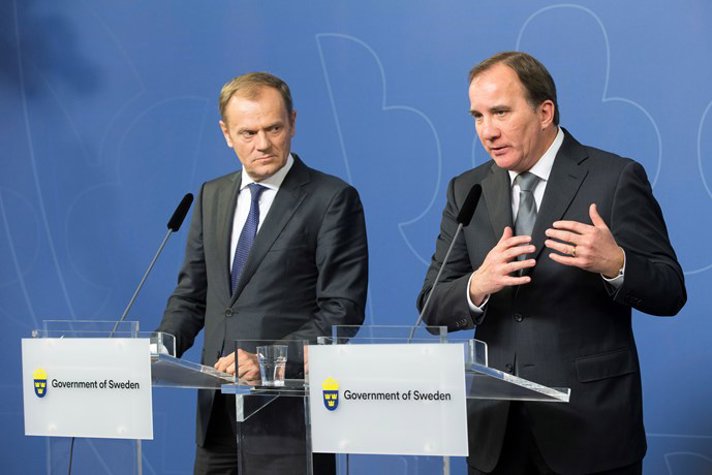 In discussions with the media after the Summit, Mr Löfven emphasised that European cooperation is vital to Sweden.
In the Bratislava Declaration, the 27 heads of state and government endorse the importance of European cooperation and adopt the Bratislava Roadmap, listing the objectives and concrete measures within priority areas. These mainly deal with ensuring full control over external borders, guaranteeing internal security and fighting terrorism, strengthening EU cooperation on external security and defence, and promoting the Single Market and young people's opportunities.
The EU leaders also agreed at the Summit to increase assistance to strengthen the protection of Bulgaria's border with Turkey.
The Summit between the 27 EU leaders was held in Bratislava on 16 September. Prime Minister Stefan Löfven represented Sweden.