Sigbritt Karlsson takes a seat on the National Innovation Council
Sigbritt Karlsson is President of KTH Royal Institute of Technology. She is now also a member of the Government's National Innovation Council, led by Prime Minister Stefan Löfven. Ms Karlsson took part in her first Council meeting on Monday 13 February.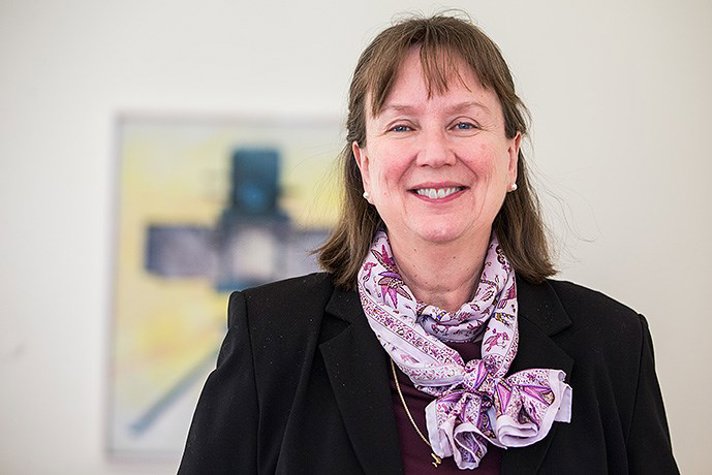 Ms Karlsson has a long background in academia at KTH, where she has served in various positions, including director of studies and faculty vice dean, responsible for strategic education issues. KTH is also where she earned her Master of Science in Engineering in 1982. She has also been Vice-Chancellor of the University of Skövde.

You are President of KTH, a chemical technology engineer and professor in polymer technology. How will your background shape the work of the National Innovation Council?

"I will be able to highlight and explain the opportunities and challenges that exist in collaboration between a higher education institution like KTH, business and the public sector. KTH plays a major role in advancing Swedish business, and I can give many examples of how a research idea has gone all the way to creating the foundation for Swedish corporations operating internationally."

What do you want to bring to the work of the National Innovation Council?

"I bring many years' experience, as a researcher, of having led research projects in collaboration with both large and small companies. I also have experience as vice-chancellor of how a small higher education institution collaborates in the local business community with small and medium-sized companies and international corporations. I have a vice-chancellor and president's perspective on innovation and on obstacles to increased innovation in academia."

The National Innovation Council will help develop Sweden's innovative capacity and competitiveness. What is the greatest challenge here, in your view?

"The greatest challenge is reducing the gap between academia and business when it comes to transforming ideas from researchers and students into innovations that lead to new products and services. Getting science parks and innovation offices to work optimally vis-à-vis academia is an essential part of this."

Is there an area you are particularly passionate about?

"Reviewing and facilitating the drafting of agreements between academia (as a government agency) and the business sector. This requires a mutual desire to speed up the process and to understand each other's situation."