This content was published in the period between 3 October 2014 and 20 January 2019.
Greater focus on the link between innovation and globalisation
Innovation and globalisation – two areas that go hand in hand for Sweden's continued national growth and development. Since Prime Minister Stefan Löfven established the National Innovation Council in February 2015, several initiatives have been taken aimed at promoting Sweden's exchanges with leading innovation communities. There is greater focus today on the link between innovation and globalisation, and this was discussed at the National Innovation Council's meeting on 28 August.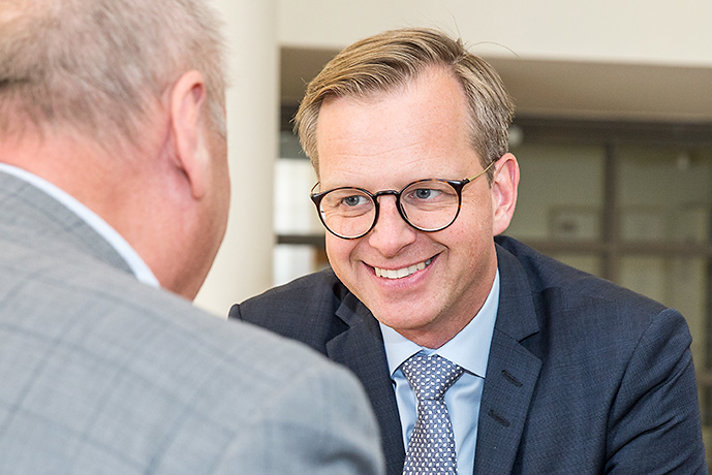 Moving from idea to innovation requires learning and collaboration between countries. This is why the Ministry of Enterprise and Innovation has taken over responsibility for innovation and research councils at Sweden's embassies in important regions such as the United States, China, India, Japan and Brazil.
The aim is to promote more effective networking with people and communities of interest to Swedish innovation, research and higher education. Minister for Enterprise and Innovation Mikael Damberg and Sweden's newly appointed Ambassador to the United States Karin Olofsdotter described how this policy can be developed to increase synergies between various promotion initiatives and foster Sweden's exchanges with leading innovation communities.
Several international comparisons, including the Global Innovation Index, the European Innovation Scoreboard and the Bloomberg Innovation Index, identify Sweden as a global leader in innovation. The Government is working to ensure Sweden continues at the forefront. The National Innovation Council, including representatives of the Government, business, trade unions and the research community, can serve as a contact point to strengthen Sweden's innovation capacity, thereby attracting the interest of other countries.
"Sweden is a global leader in innovation, and doors are opening in many countries for both the Government and the businesses accompanying the many promotional trips we carry out," says Mr Damberg.
In 2017, the Government has made several international visits and trips focusing on innovation, globalisation and new inter-country cooperation. On 31 July, Prime Minister Stefan Löfven and Mr Damberg travelled to Paris for meetings with President Emmanuel Macron and Prime Minister Edouard Philippe. Discussion topics included jobs and growth, Swedish-French cooperation, the future of the EU, migration and security.
Press release: Prime Minister Stefan Löfven to meet President Emmanuel Macron
On 26–28 June, Prime Minister Löfven visited China, accompanied by Ministers Mikael Damberg, Ann Linde and Karolina Skog, and a business delegation within the framework of the Government's Team Sweden initiative. The visit focused on green innovation and sustainability, an area in which Sweden leads the world. Several agreements were signed in connection with the visit to promote bilateral trade and continued cooperation between Sweden and China.
Press release: Prime Minister Stefan Löfven to visit China
On 31 January, Federal Chancellor Angela Merkel visited Sweden. In connection with her visit, Germany and Sweden agreed on extensive innovation cooperation in digitalisation, eHealth and future mobility. A new innovation partnership was forged between the two countries involving a unique agreement on cooperation to promote innovative social solutions, new export products and stronger competitiveness.
Article: Innovation, digitalisation and asylum cooperation on the agenda as Löfven meets Merkel
Press release: Sweden and Germany in unique innovation partnership