This content was published in the period between 3 October 2014 and 20 January 2019
Ministers on this page who have left the Government
Between 3 October 2014 and 30 November 2021 he was Prime Minister.
Ministers on this page who have left the Government
Between 3 October 2014 and 30 November 2021 he was Prime Minister.
French-Swedish cooperation for a more innovative and greener EU
Prime Minister Stefan Löfven and the French President Emmanuel Macron have signed a strategic partnership for innovation, digital transformation and green solutions. The partnership will help address social challenges, create new jobs and maintain social cohesion.
Download: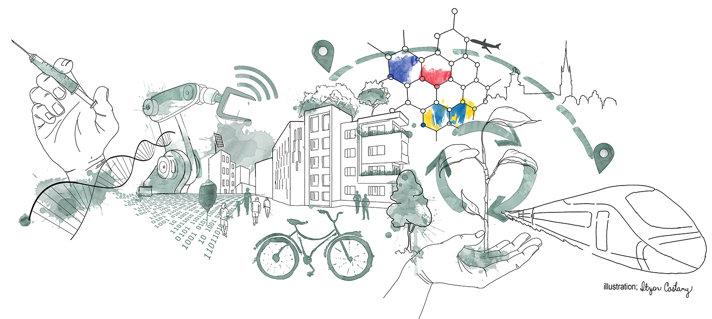 The threat of climate change, an ageing population and digital transformation place new demands on cross-border cooperation. By harnessing each other's strengths and working together to promote innovations and new technology, France and Sweden will be better prepared to meet these challenges. Both countries are strongly committed to fight climate change, which is why areas of cooperation include green transport solutions, clean energy, smart cities and green financing for climate-resilient economies. Both countries are also home to world-leading companies at the forefront of the digital transformation that we are witnessing. The partnership makes it possible to tap into the world-class expertise of these digital companies and startups. Pharmaceutical and environmental innovations promote a healthier lifestyle choice for our countries' citizens.
The partnership is based on the innovative capacity of public sector stakeholders, academia and the business sector, and covers four areas:
green solutions for transport, clean energy and smart cities,
green financing for climate-resilient economies,
digital transformation, smart industries and startups, and
health and life sciences innovation.
Each area contains subprojects linked, for example, to solutions for a fossil-free transport sector and knowledge exchange on smart cities.
Sweden and France are world leaders in the area of green innovation and can contribute to the transition to a more sustainable society. The partnership is expected to enable the two countries to advance developments together in a number of areas of mutual interest, both at EU level and in international forums. The agreement opens the way for continued and enhanced cooperation between Swedish and French companies and deepens existing relations.