This content was published in the period between 3 October 2014 and 20 January 2019
Third high-level meeting on connected and automated vehicles led to common conclusions
Minister for Infrastructure Tomas Eneroth chaired the meeting in Gothenburg on 18–19 June 2018, where EU transport ministers met to discuss connected and automated driving on the roads.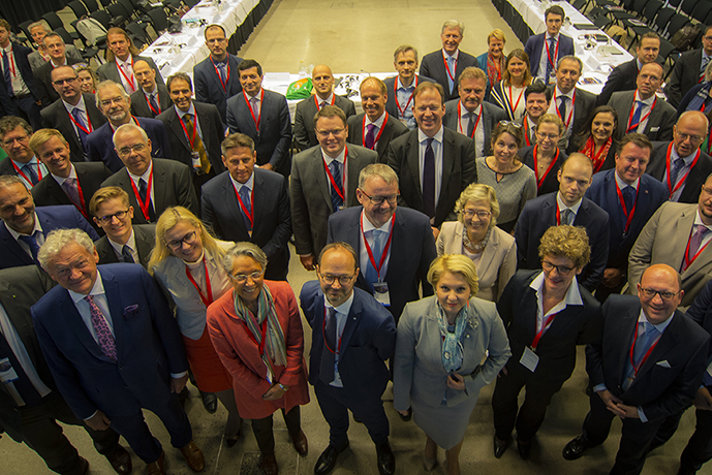 Third high-level meeting in Gothenburg

This meeting was the third high-level meeting for follow-up of the Declaration of Amsterdam and an opportunity to showcase Swedish work in the area of connected and automated vehicles. During the meeting, which was made up of several parts, working groups that have been working since the meetings in Amsterdam and Frankfurt presented their reports, and the final touches was made to the meeting conclusions to be adopted. Besides EU transport ministers, European and international industry organizations were also invited to the high-level meeting.
Inquiry proposes simpler regulations
One prerequisite for this technology being accepted in society is the safe development of automated transport. In early March, the Government's Inquiry Chair Jonas Bjelfvenstam submitted the final report entitled 'The path to automated driving – market introduction' (SOU 2018:16). The Inquiry proposes a number of regulatory changes necessary to begin using and developing automated vehicles on the roads over the next few years. The Inquiry also proposes measures that need to be taken in the longer term. The regulatory changes are proposed to enter into force on 1 July 2019. The final report is subject to public consultation until September 1 2018.
During the ministers' meeting a short film showing examples of some of the connected and automated vehicles that one can find on Swedish roads and working spaces, was displayed.
Background
Sweden is a world leader on road safety solutions and is at the forefront in terms of connected and automated vehicles. Connected, cooperative and automated vehicles and systems have the potential to radically change our transport systems, our innovative development and our labor market. In the long run, the technology can also provide new opportunities for mobility and transport in sparsely populated areas and for people who currently have limited possibilities for organizing their own transport.
Facts about the Declaration of Amsterdam
The Declaration of Amsterdam was adopted during the Dutch Presidency of the EU in spring 2016 in Amsterdam, with the goal of working together for more coordinated EU efforts concerning connected and automated vehicles.
This goal is to be achieved through close cooperation between Member States, the European Commission and the industry to promote development in the area of connected and automated driving.

Follow-up meetings have been held in Amsterdam and Frankfurt, and the third is taking place in Gothenburg on 18–19 June.