This content was published in the period between 3 October 2014 and 20 January 2019.
Brexit and migration on the agenda when the European Council meets
Brexit, migration and internal security will be on the agenda when Prime Minister Stefan Löfven meets his European Council colleagues on 18 October. The EU leaders will also address external relations.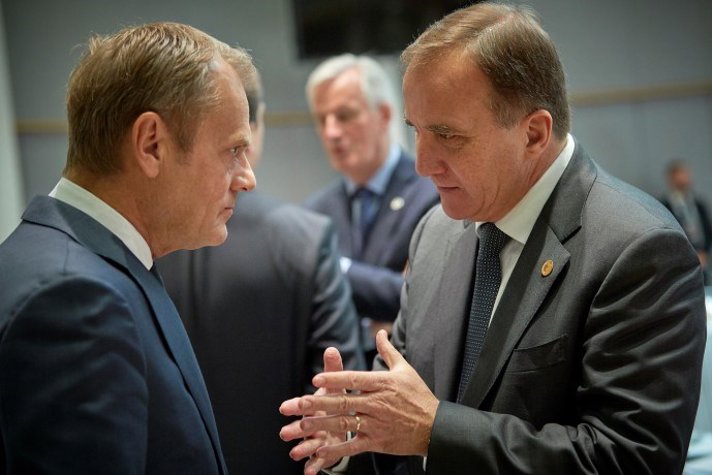 Brexit on Wednesday evening
On Wednesday evening, EU leaders will meet in an EU 27 format (i.e.)without the UK). They will receive a report on the ongoing negotiations on the UK's withdrawal from the EU and will have the opportunity to review the state of the negotiations.
Migration and internal security
The European Council will address migration and control of the EU's external borders. Discussions will also be held on efforts to combat human smuggling, cooperation with countries of origin and transit, and work on the common asylum system. Returns and the European border and coast guard are other issues that may be addressed.

The EU leaders will also follow up on an earlier discussion on internal security by discussing disinformation and influence campaigns ahead of the European Parliament elections in May 2019.
External relations
The European Council will also discuss the EU's external relations, including with Africa and the Arab League.