This content was published in the period between 21 January 2019 and 8 July 2021
Ministers on this page who have changed areas of responsibility
Between 22 January 2019 and 1 October 2019 she was Minister for Social Security.
Between 27 July 2017 and 21 January 2019 she was Minister for Health and Social Affairs
Between 3 October 2014 and 26 July 2017 she was Minister for Social Security.
Ministers on this page who have changed areas of responsibility
Between 22 January 2019 and 1 October 2019 she was Minister for Social Security.
Between 27 July 2017 and 21 January 2019 she was Minister for Health and Social Affairs
Between 3 October 2014 and 26 July 2017 she was Minister for Social Security.
Sustainable pensions: Improved basic protection for pensioners and a gradual increase in retirement age
The Government wants to raise pensions. The Government and the Working Group on Pensions have therefore proposed a number of pension measures in bills submitted to the Riksdag on 28 May. The Working Group on Pensions includes the governing parties – the Swedish Social Democratic Party and the Green Party – and the Moderate Party, the Centre Party, the Liberal Party and the Christian Democrats.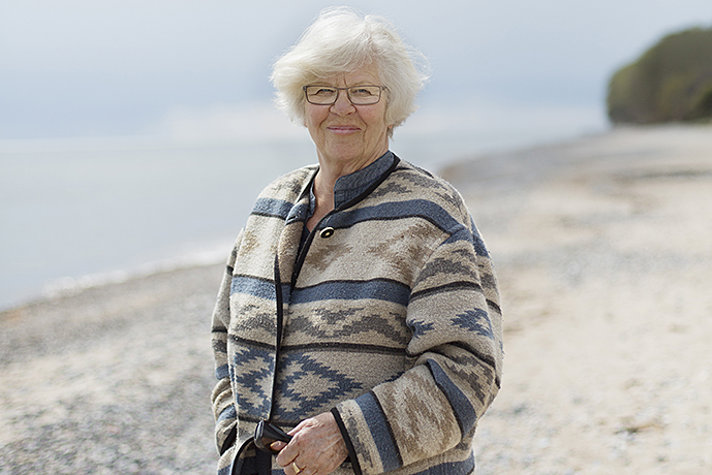 Basic protection for pensioners
The basic protection for pensioners consists of the guarantee pension, the housing supplement for pensioners and maintenance support for elderly persons. The guarantee pension and housing supplement by far cover the most people. These different forms of support are means-tested to varying degrees and are also partially directed at different groups of pensioners.
Government proposes improved basic protection
To improve the basic protection for the least well-off pensioners, several different proposals aim to improve the financial situation for around 830 000 pensioners.
The basic level of the guarantee pension will be raised by SEK 200 per month for everyone who receives the guarantee pension. Pensioners who have not worked or have a low pension for some other reason are entitled to the guarantee pension.
The housing cost ceiling in the housing supplement for pensioners will be raised from SEK 5 600 to SEK 7 000 for those who are unmarried, and to SEK 3 500 for those who are married. This higher ceiling means that the housing supplement will better cover current housing costs while also making it easier for older people to move to housing that is adapted to their needs.
It is suggested that these proposals enter into force on 1 January 2020.
Income throughout life and basic protection
The main principle of the pension system is that a pension is based on the individual's earned income throughout their life, the 'lifetime earnings principle'. The basic protection for pensioners is a departure from this principle. Through the basic protection and housing supplement, individuals who have not worked, or who have worked very little, can receive a higher pension. The proposals aim to strengthen the financial situation of the least well-off pensioners.
Women benefit from the new proposals
The pension system itself is gender neutral and any differences between women's and men's pensions are largely based on previous employment income. Women on average have lower pensions than men because women generally earn less than men, work more part-time, assume more responsibility for unpaid domestic work and are on sick leave more. Women on average also leave working life earlier than men. Around 80 per cent of current pensioners receiving the guarantee pension and housing supplement are women. The proposal to raise the basic level of the guarantee pension by SEK 200 per month is expected to increase the individual disposable income of almost half of today's women pensioners. This investment to enhance the basic protection is estimated to cost a total of around SEK 2.2 billion.
Increasing life expectancy
We are living longer. In the past 50 years, life expectancy has increased by around 7 years for women and 8.5 years for men. We eat better and live healthier, and new pharmaceuticals prevent and cure previously fatal diseases.
Since the new pension system was introduced in the mid-1990s, life expectancy has increased by almost three years. This is good news, but it means that pensions as a proportion of final wages are falling because they have to last longer.
Gradual increase in retirement age necessary
To guarantee adequate pensions today and in the future, the retirement age needs to gradually rise, while working life also needs to become more sustainable. The Government proposes introducing a new concept: the 'target age for retirement'. The target age aims to serve as a benchmark for deciding when to retire. The target age mainly aims to replace today's well-established standard age of 65 with a retirement age that takes account of the increasing life expectancy in Sweden.
There is no fixed retirement age in the Swedish pension system and, like today, it will remain possible to decide when to retire, as long as a person has reached the minimum age.
A first stage that is now being proposed is to raise the minimum age for drawing a national pension by one year in 2020, from age 61 to 62. It is proposed that the legislative amendments enter into force on 1 December 2019.
The Government has previously proposed that the right to remain in the labour market should be raised in two stages, by one year in 2020 and by an additional year, to age 69, in 2023.
Sustainable working life
Long-term, secure and sustainable pensions require a greater shift than simply making changes to the pension system. A more gender-equal, sustainable and flexible working life is required. It is vital that people are not worn out in the labour market but, on the contrary, are able to go the distance. In order to achieve a sustainable working life and manage future skills supply and long-term sustainable pensions, the opportunity to adapt during working life is key. It must be possible to change course several times in life, perhaps by working with something else or reducing working hours. The age at which a person starts working is also important. We are studying longer, which also currently leads to later entry into working life in Sweden than in our neighbouring Nordic countries.
Investing in better working environments
The Government is proposing and implementing several measures to achieve a more sustainable working life. High demands in the workplace increase the risk of leaving working life prematurely. Physical demands and ergonomically inadequate working environments also increase the risk. This particularly affects women, who have a higher rate of sickness absence and more health problems, and leave working life earlier than men.
In January 2016, the Government adopted a national work environment strategy for 2016–2020, setting out the direction of the work for the coming five years.
In addition, the Government has implemented several action programmes to reduce sickness absence, increased support to research on working life, signed an agreement with the social partners on healthier workplaces and provided extra funding to occupational health services.
First pensions in 1913
When the decision on the first pensions was adopted in 1913, life expectancy was less than 60 years. At that time, the retirement age was set at 67. In 1976, it was lowered to 65. The new pension system, introduced around 20 years ago, has no fixed retirement age. Despite this, many people still believe that the earlier retirement age of 65 also applies today.
Income pension, premium pension and guarantee pension
The income-based pension is the main part of the national pension system and is based on total earnings throughout a person's life. The longer you work, the higher pension you receive. Income includes salaries, sickness benefit, unemployment benefits, etc.
The premium pension is also based on lifetime earnings. It is placed in funds and everyone may choose the funds into which this money will be placed.
The guarantee pension is there for those who have had little or no income from work during their life. It is linked to the price base amount, calculated annually by Statistics Sweden, based on price-level changes in society. The size of the guarantee pension also depends on how long a person has lived in Sweden. To receive the full guarantee pension, a person must have lived in Sweden for 40 years.