This content was published in the period between 21 January 2019 and 8 July 2021
First bilateral meeting with Estonia's new Minister of Defence
A first meeting has taken place in a digital format between Sweden's Minister for Defence Peter Hultqvist and his Estonian counterpart, the new Minister of Defence Kalle Laanet. Among the items on the agenda were the security situation in the neighbourhood and development of the bilateral defence cooperation between Sweden and Estonia.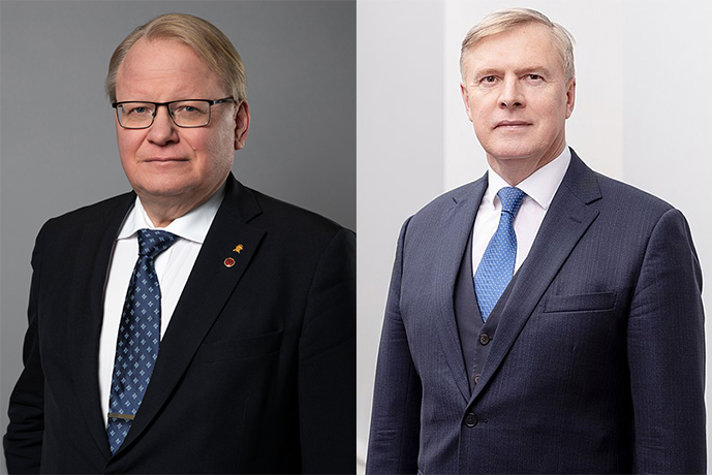 Sweden was the first country to open an embassy in Estonia when the country became independent in 1991. The two countries have maintained a close relationship, not least regarding security policy. As the security situation in the Baltic Sea Region has deteriorated in recent years, Swedish-Estonian defence cooperation has further deepened. The two countries have increased their military exercises, for example.
Furthermore, both Sweden and Estonia are part of EU defence cooperation, and both countries participate in international military missions and operations led by the EU and other actors, such as the UN. International missions were also on the agenda of the meeting between Mr Hultqvist and Mr Laanet.
Mr Laanet took office as Estonia's Minister of Defence on 26 January 2021 and is also a member of the Estonian Parliament.
Read more about Sweden's international defence cooperation