This content was published in the period between 9 July 2021 and 30 November 2021
Sweden's Minister for Defence addressed Finnish-Swedish defence industry seminar
The long-standing defence cooperation between Sweden and Finland was one of the themes of a defence industry seminar held at the Embassy of Finland in Stockholm. Sweden's Minister for Defence Peter Hultqvist delivered a keynote speech.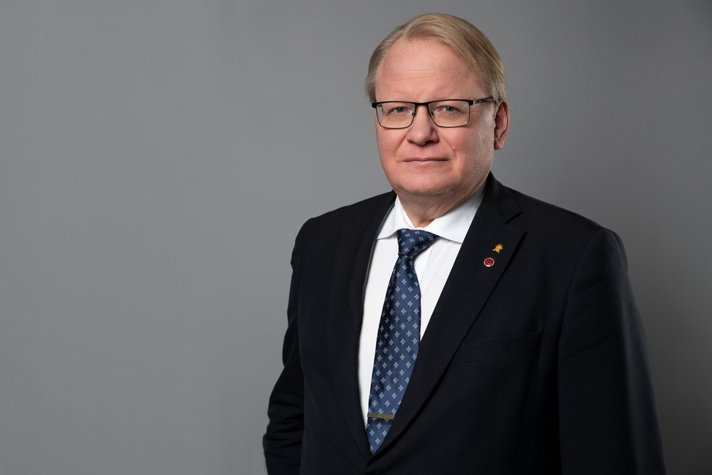 Mr Hultqvist's speech, held on 29 September, was part of a two-day seminar with delegates from the Finnish defence and security industry on a visit to Sweden, arranged by the Embassy of Finland in cooperation with Business Finland, Swedish Security & Defence Industry Association (SOFF), and Association of Finnish Defence and Aerospace Industries (AFDA).
"The defence cooperation between Finland and Sweden is unique. The relationship Sweden has with Finland is our most far-reaching and long-standing. I see this conference as an opportunity to further develop our cooperation," said Mr Hultqvist.
Maimo Henriksson, Ambassador of Finland to Sweden, also addressed the audience at the embassy while Antti Kaikkonen, Finland's Minister of Defence, delivered his speech via video conference.
The theme of Mr Hultqvist's speech was the deteriorated security situation in Sweden's neighbourhood leading to a shift in the Swedish Government's defence policy in 2015, with a focus on strengthening Sweden's defence capabilities. The current policy rests on two pillars: increased national defence capability and increased international defence cooperation, with Sweden's cooperation with Finland being the most significant.
"The two pillars in our relationship are the common geostrategic interests that we have, and our shared views on security challenges," Mr Hultqvist highlighted in his speech.
Defence cooperation between Finland and Sweden
The aim of the defence cooperation between Sweden and Finland is to improve the countries' defence capabilities, conduct joint operations and promote common defence interests, such as an improved security situation in the Baltic Sea region.