This content was published in the period between 9 July 2021 and 30 November 2021
Minister for Defence Peter Hultqvist took part in the Meeting of NATO Ministers of Defence
On 21–22 October, Minister for Defence Peter Hultqvist took part in the Meeting of NATO Ministers of Defence in Brussels. Mr Hultqvist was invited to a special session on cooperation between NATO and the European Union.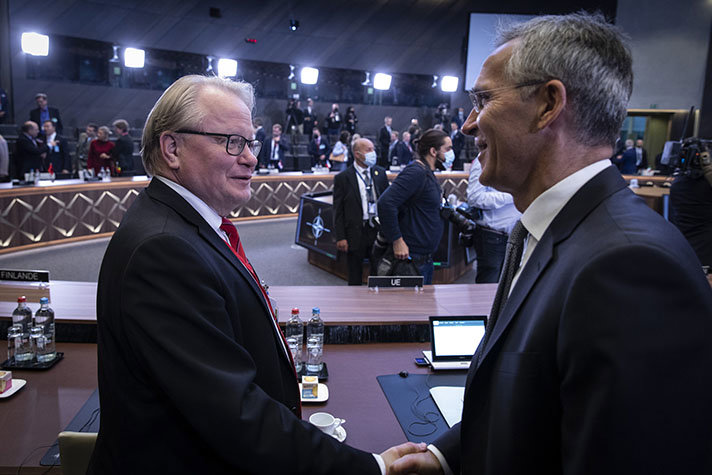 Along with his Finnish counterpart and EU High Representative Josep Borell, Mr Hultqvist took part in a session on common geostrategic challenges. Discussions during this session focused on opportunities for closer cooperation between the EU and NATO in light of the development of a new NATO Strategic Concept and the EU Strategic Compass.
Mr Hultqvist highlighted the importance of transatlantic cooperation and of enhancing cooperation between the EU and NATO on common security challenges.
"The partnership with NATO is an important part of Swedish security and defence policy, and we will continue to deepen it," says Mr Hultqvist.
Facts and shortcuts
Sweden, like Finland, has been a NATO Enhanced Opportunities Partner since 2014.