This content was published in the period between 9 July 2021 and 30 November 2021
Northern Group Ministerial Meeting
On 20 October, Sweden's Minister for Defence Peter Hultqvist will participate in a meeting with his colleagues from the other Northern Group countries. The Northern Group is a security and defence policy forum with a focus on northern Europe.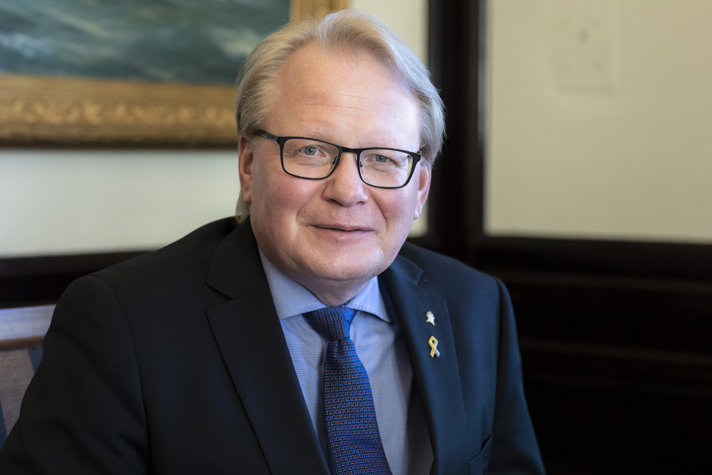 The upcoming meeting will take place in Brussels. Among the items on the agenda are aspects of green defence, the security situation in the Arctic and northern Europe, and future cooperation and priorities.
"The Northern Group is an important forum for Sweden and other countries in our neighbourhood. The regular meetings within the group provide an opportunity to discuss issues of common interest, such as recent developments in our region," says Mr Hultqvist.
Established in 2010, the Northern Group consists of twelve countries: Denmark, Estonia, Finland, Germany, Iceland, Latvia, Lithuania, the Netherlands, Norway, Poland, Sweden and the United Kingdom.
"The Northern Group complements Sweden's other bi- and multilateral defence cooperations," says Mr Hultqvist.