This content was published in the period between 9 July 2021 and 30 November 2021
Peter Hultqvist in bilateral meeting with Australian Minister for Defence
On 8 November, Swedish Minister for Defence met virtually with Australian Minister for Defence Peter Dutton to discuss the security situation in the countries' neighbourhoods and bilateral defence cooperation between Sweden and Australia.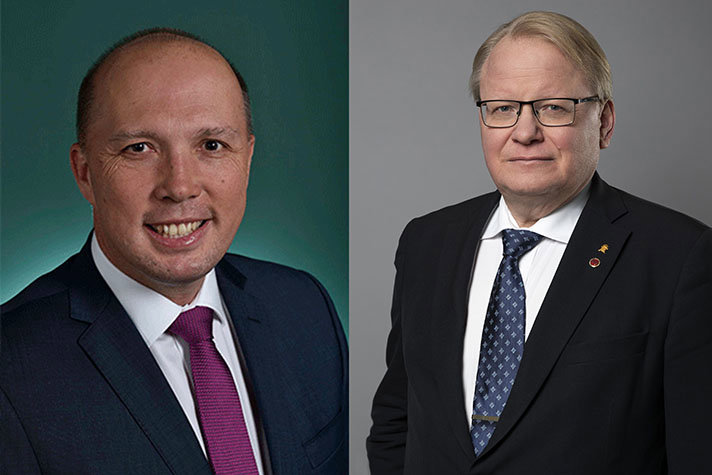 Sweden and Australia have long-standing and very good bilateral defence relations. They also cooperate in a number of multilateral forums, among other things in the framework of EU–Australia cooperation.
"Peter Dutton and I had fruitful discussions today, especially on our bilateral defence cooperation. We also discussed security developments in our respective neighbourhoods and the impact of the challenges they pose," said Mr Hultqvist.
Mr Hultqvist also spoke about the security situation in the Baltic Sea region that has deteriorated over time. This situation is one of the main reasons for the new direction of Sweden's total defence, including increased national military capabilities and deepened military cooperation with other countries and organisations.
"There is considerable international interest in the increased national military capabilities of the Swedish Armed Forces, and today's meeting was an opportunity for me to detail the work we are doing," said Mr Hultqvist.