Peter Hultqvist in meeting with defence ministers from northern Europe
The defence ministers of the countries participating in the Northern Group defence policy forum met in Reykjavik on 8 June. On the agenda was Russia's invasion of Ukraine and its impact on the security situation in the region.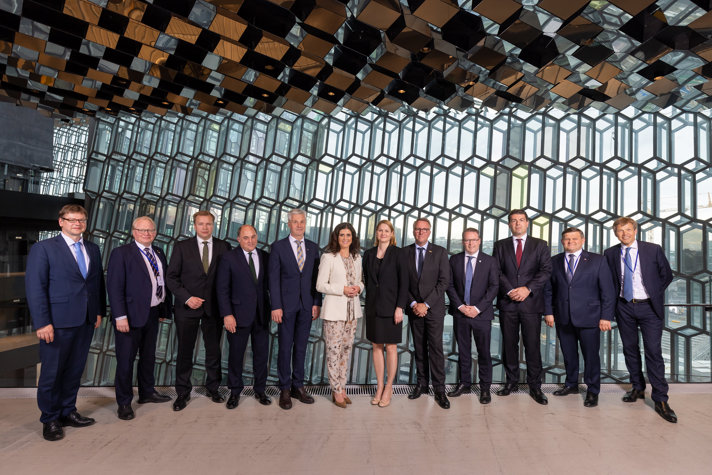 Minister for Defence Peter Hultqvist travelled to Reykjavik, Iceland, to participate in the meeting with his ministerial colleagues from the other countries of the Northern Group – the Nordic and Baltic states as well as the Netherlands, Poland, the United Kingdom and Germany.
The ministers visited the Keflavik air base and discussed the current situation in Europe following Russia's aggression against Ukraine.
"All countries represented here have been very clear about the threat to the European security order posed by Russia's full-scale invasion of Ukraine. All defence ministers here have also expressed strong and clear support for Sweden's and Finland's applications to join NATO," says Mr Hultqvist.
Read more
In connection with the meeting in Reykjavik, Peter Hultqvist and Finland's Minister of Defence Antti Kaikkonen signed a bilateral Swedish-Finnish memorandum of understanding on host country support.