Magdalena Andersson visits Ukraine
Prime Minister Magdalena Andersson met with Ukraine's President Volodymyr Zelenskyy on Monday in Kyiv. She also paid a visit to the cities Borodyanka and Bucha.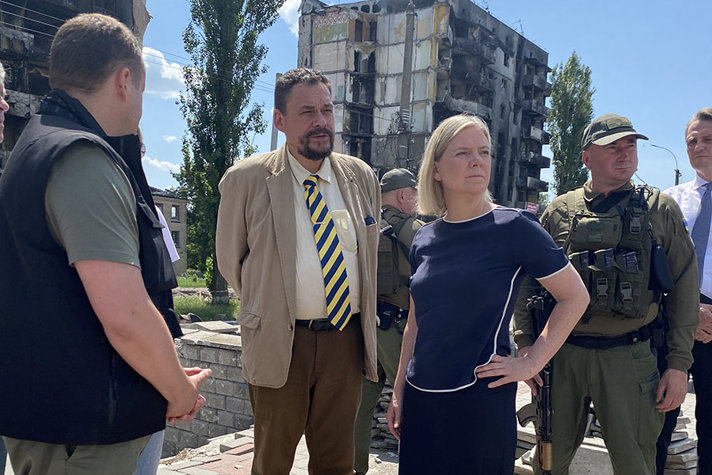 "It was very important to me to come here in person to show Sweden's and the Swedish people's support for Ukraine in their fight for freedom and democracy. Now I've been able to see the destruction suffered by Ukraine with my own eyes," said Ms Andersson during a press conference via video link from the presidential palace in Kyiv.
Ms Andersson also visited Borodyanka and Bucha on Monday. In Bucha she met with the local priest and visited the location of mass graves where hundreds of civilians were buried.
"I am convinced now more than ever of the importance of the humanitarian, financial and military support we give to Ukraine. It is essential that this support be long-term so that Ukraine can continue exercising its legal right to defend itself," said Ms Andersson.
Together with partners from the EU and beyond, Sweden has consistently condemned Russia's brutal, unprovoked and illegal invasion of Ukraine, a peaceful and democratic neighbour. Sweden has also strongly condemned Russia's attacks on civilians and civilian infrastructure, and its indiscriminate violence.
"It is critical that this violence not produce political gains for Moscow. Together with other EU countries, Sweden will therefore continue to work tirelessly to demand accountability for the crimes committed and to bring the perpetrators and those responsible to justice," said Ms Andersson.