This content was published in the period between 21 January 2019 and 8 July 2021
International cooperation more important than ever
No country can tackle the world's challenges alone: wars and conflicts, climate change, poverty, lack of equality, lack of respect for human rights, nuclear weapons proliferation – unfortunately the list is long. International cooperation is vital – and it makes us stronger. Sweden remains a firm and tireless voice for more – not less – cooperation.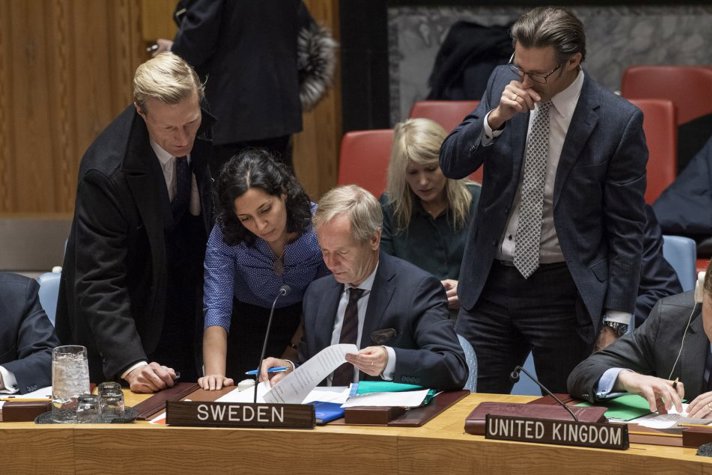 Last year, the UN celebrated its 75th anniversary. The organisation rose from the ashes of the Second World War with a promise to work for peace and prosperity for coming generations.
The work being done by the UN, the EU, the World Bank, the WTO, the OSCE and other multilateral bodies is just as important now, if not more so. Today, we see multilateral frameworks increasingly being called into question. An increasing number of countries believe that they can solve their problems on their own and that cooperation is a burden – or even a threat to their national interests or an intrusion on their national sovereignty.
This negative trend must be reversed if we are to tackle the many global challenges facing us today. Cooperation strengthens nations. Isolation makes them weaker; history shows many examples of this.
"The alternative to multilateralism is unilateralism; where has unilateralism taken the world in the past? And where does unilateralism, fanned by the forces of populism and authoritarianism, risk leading us in the future?" says Ann Linde, Sweden's Minister for Foreign Affairs.
Sweden stands up for the rules-based international order and we will continue to defend and devote energy to strengthening multilateralism and international cooperation.
"At the core of the multilateral system is the United Nations. Sweden – together with the EU – will continue to advocate for the need to invest in a strong, effective and accountable UN, including by promoting closer cooperation between the EU and the UN," says Ms Linde.
Throughout the years, multilateral cooperation has resulted in important international agreements, the most recent of which include the 2030 Agenda for Sustainable Development, the Addis Ababa Action Agenda on financing for development, the Paris Agreement on the climate and the Sustaining Peace Agenda.
Minister for Foreign Affairs Ann Linde concludes:
"Multilateralism matters to me because it is the only way forward. For my country, Sweden, multilateralism is the guarantee for our security and prosperity. Without a rules-based order and international cooperation, in a world without spheres of influence and where 'might is right', our lives would be very different."
Written by Mats Samuelsson