The Government helps municipalities place unaccompanied minors
The reception of large numbers of unaccompanied minors seeking asylum in 2015 involved a considerable undertaking on the part of the municipalities to achieve a good long-term system of reception in which account is taken of children's rights. Although the number of unaccompanied minors seeking asylum in Sweden has decreased, Sweden will probably receive a large number of unaccompanied girls and boys in coming years too.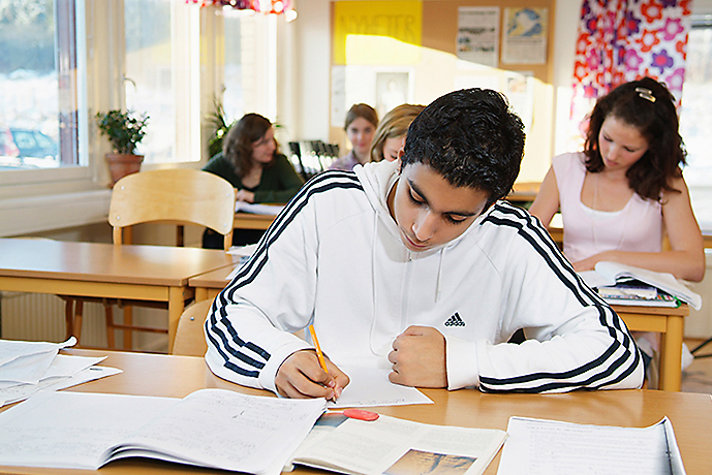 Gender equality perspective important when working with unaccompanied children
–When working with unaccompanied children and children on the move it is highly important to apply gender equality perspective in order to guarantee that both boys and girls are targeted and will have equal access to interventions regarding reception and integration. And not only should we care for these young people but also take advantage of the resources they can and want to be for society, said Åsa Regnér October 23 2017 at a conference, arranged by European Social Network, on unaccompanied children.
All municipalities to take responsibility and have access to knowledge support
Taking care of unaccompanied children and young people with residence permits is a long-term undertaking for the municipalities. It is crucial that the reception system is sustainable over time and that the children who come to Sweden are given good conditions while growing up.
The Government wants to strengthen the conditions for municipalities and county councils to provide good-quality measures for the girls and boys seeking protection and safety in Sweden. A well-functioning reception system requires all municipalities and county councils to take responsibility.
Distribution among municipalities to be more even
The Government will continue to work to ensure that the unaccompanied minors who seek asylum in Sweden are given a good reception.
The Swedish Migration Agency has introduced a new allocation model which means that the distribution of unaccompanied minors between all of the country's municipalities will become more even.
As of July 2017, a new compensation system for the municipalities' reception will be in place. The Government wants to simplify the regulatory framework, improve the municipalities' planning conditions, reduce the administrative burden and increase cost-effectiveness.
National knowledge centre for unaccompanied minors
The Government intends to set up a national knowledge centre at the National Board of Health and Welfare for issues concerning unaccompanied minors. The aim is to stimulate national knowledge development in a vital area and create the conditions for good-quality reception. This can be achieved through deepening and disseminating knowledge about how to treat and support these children.
Reinforced appropriation to the National Board of Institutional Care
The large number of unaccompanied minors is one of the arguments pointing to continuing high demand and the need for increased capacity in youth care. The Government therefore intends to reinforce the administrative appropriation to the National Board of Institutional Care.