This content was published in the period between
-
Speech by Minister for Defence Peter Hultqvist at Atlantic Council's conference Securing Northern Europe – Bridging the Baltic Sea, North atlantic and the Arctic
Stockholm, 12 December 2017.
Check against delivery.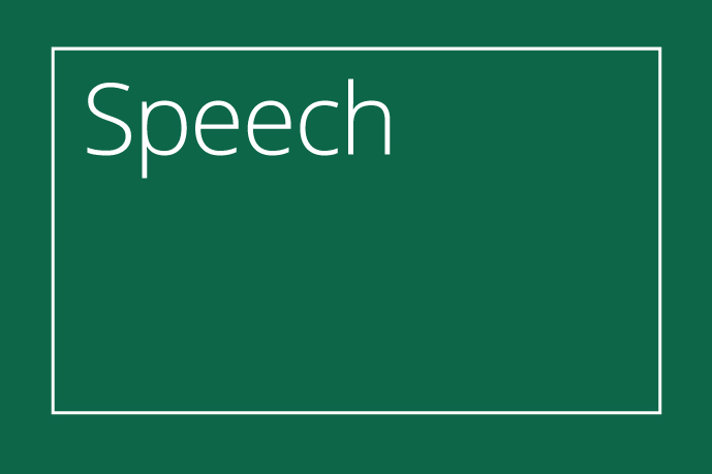 Distinguished guests, ladies and gentlemen – it is a pleasure to address you today.
I want to thank the Atlantic Council and the Konrad Adenauer Stiftung for organising this event and for giving me the opportunity to address you all. Some years ago, a discussion on how to secure northern Europe would have seemed absurd, but today it is the reality.
Today's Europe faces fundamental challenges, that affects us here in the north as well.
A recovery after the financial crisis, continued high unemployment, instability in our neighbourhood and the EU:s inability to handle the following migration crisis. At the same time, the EU is dealing with the consequesces of Britain's decision to leave the Union. On top of this, we see emerging nationalist and populist tendencies in many European states, including those around the Baltic sea.
The complexity and scale of the challenges at hand means that no European state can face them alone. Se situation in our region calls for more and deepened cooperation, bilaterally as well as multilaterally. I will address this in detail further on.
***
For a number of years Russia has invested heavily in modernising and rearming its armed forces. Russian military capability has increased since 2008. To my judgement this is a continuing process. By investing almost 5 percent of GDP in its Armed Forces, Russia sends a clear message about their priorities. Military spending is at the highest level since the breakup of the Soviet Union.
Through its actions in Georgia and Ukraine, Russia has shown that she is prepared to use military force to change existing borders in Europe. The illegal annexation of Crimea and aggression in eastern Ukraine is the greatest challenge to the European security order since it was established 25 years ago.
The Russian actions do not only constitute an aggression on Ukraine. They are a challenge to the right for every country, including Russia's neighbours, to make their own policy choices. This is a cornerstone in the rule based world order and the European security order. Therefore, the Russian actions are a concern to us all and make our response all the more important.
In order to secure and stabilise our region, there is need for diplomatic efforts. But I want to be clear: There can be no business as usual as long as this behaviour continues. Russia remains aggressive and thus increases tensions in our vicinity.
Our response must be guided by democratic principles and values. It needs to be firm, clear and long-term. And it needs to build upon European and transatlantic unity. This shows that we have a desire to stand up for international law and the European security order.
***
The significance of the Baltic Sea Region to European security has increased. Russia has over the last years showed a more challenging behaviour including violations of its neighbour's territorial integrity as well as provocative and unprofessional behaviour in the air as well as on the sea. The military-strategic situation in our region has deteriorated and the region has become less secure.
Sweden believes that challenges to European security must be met through cooperation and joint action. But on the national level, every country must take their share of the responsibility.
***
This is why Sweden is pursuing a defence policy with two distinct pillars:
First, increasing defence spending to reinforce our national military capability.
Second, from a military non-aligned position, deepening our defence cooperation with other nations and organisations.
This policy is based on a broad support in Parliament and has great support among the Swedish people.
For the first time in more than two decades, the Swedish government, with a broad support in Parliament, has decided to substantially strengthen the defence budget. Up until 2020 we will increase defence spending, including civilian defence, with a total of approximately 2,6 billion EURO.
By strengthening our defence in order to increase our ability to resist armed aggression and attack, we are also raising the threshold for conflicts in our vicininty.
***
Due to the security situation in Northern Europe the Swedish government in March this year decided to reactivate the conscription. We have commenced enrollment since July this year and mandatory basic training will begin in January next year. The descision was made due to the failure of the all-volunteer system and the need to man our units with enough trained soldiers, sailors and squad leaders. The Swedish Armed Forces is planning for (at least) 4,000 recruits annually in basic military training in 2018 and 2019.
This means that our Armed Forces will have a mixed system with both conscripts and professional soldiers, sailors and squad leaders. Our Armed Forces' ability to man its units is fundamental in the light of the deteriorated security situation.
The modern conscription is gender neutral and will include both women and men. Of just over 6 000 young persons called for enrollment, almost 25 percent are women. I believe that this will increase the number of women in our Armed forces and thereby making better use of the whole population in strengthening our warfighting capabilities.
***
Another example of Sweden enhancing the warfighting capability of the Armed Forces is the Combined Arms Exercise AURORA 17 conducted in September. This was the largest military exercise in Sweden for over 20 years. The exercise involved some 20 000 Swedish soldiers, sailors and officers, some 40 government agencies and broad participation from several international partners.
The objective of AURORA 17 was to exercise our capability to meet an armed attack, and it was an important step in implementing the Swedish defence decision from 2015. The exercise included all elements of our defence policy: increasing our warfighting capabilities, to deepen our cooperation with other countries and to rebuild a modern Total Defence.
The first impressions I have received have been to the most parts, positive but have also shown that there still is work to do. We will therefore continue to participate in, and host multinational exercises in our region.
An intensive exercise pattern in the Baltic Sea region is important. Every exercise is a signal that we, as individual countries as well as together, will do what is needed to defend ourselves if the worst comes to worst.
***
Sweden firmly believes that security is best built together with others. This is a core principle in Swedish security and defence policy. We are deepening our cooperation with our Nordic neighbours, in particular with Finland, the Baltic States, the EU, NATO and the USA. The transatlantic link is of key importance, as well as a unified European response to the events challenging European and global security.
The cooperation between Sweden and Finland holds a special place in both our countries' security and defence policies. It aims at increasing effect and efficiency through combined use of resources, increased interoperability and a closer dialogue on common challenges. The cooperation also includes planning for scenarios beyond peace time. Such planning and preparations shall be complementary to, but separate from, national operational planning in the two countries. This creates the possibility to, after nessecary national decisions, act jointly and thereby contributing to a higher threshold for conflicts in our vicinity. The deepened cooperation between Finland and Sweden will remain central to managing current and future security challenges and thereby contributing to stability in the Baltic Sea region.
Considering our common history, our shared culture and values as well as a common geostrategic position, Sweden attaches high importance to the Nordic Defence Cooperation – NORDEFCO - as well as our cooperation with the Baltic States. By acting together in a predictable and consistent way, we contribute to peace and security in our part of the world.
We have a close cooperation on the bilateral level with our Nordic and Baltic neighbours. We have signed new agreements with Denmark, we have established an action plan for our cooperation with Norway and we have a close dialogue with the Baltic states.
A strong transatlantic link is important for both European and American security. For the stability in the Baltic Sea Region, US and NATO presence is necessary. Therefore we welcome NATO's Enhanced Forward Precense and we welcome the US efforts to further strengthen its presence in Europe.
***
Sweden have a long-standing bilateral defence cooperation with the United States, which was consolidated last year through our Statement of Intent (SOI). The SOI covers five broad areas: Interoperability, Training and Exercises, Armament, Research and Development and Multinational Operations. We have taken important new steps both at the political and at the military level.
The other week in Berlin, I met with the commander for US Army Europe, Lieutenant General Ben Hodges, together with our own Army chief Karl Engelbrektsson. They both confirmed the close cooperation between our countries on the military level and through my meetings with Secretary Mattis, I can confirm our close political cooperation on defence issues.
The substantial American participation in the Swedish exercise Aurora 2017 and the comments I have gotten from them afterwards, is also a signal of this.
These last years we have signed or renewed our agreements for cooperation with the United Kingdom, with Germany and with Poland as well. We had a large French contingent in Aurora. This summer we joined the British-led Joint Expeditionary Force, JEF. And only a couple of weeks ago, our status as member of NATO's Enhanced Opportunities Programme was renewed.
***
My work to deepen our defence cooperation is not for fun, but because it is needed. Security is best built together and in order to build security, you need to be prepared. When crisis comes, we need these personal and institutional relationships. We need to know each other through exercises. We need to have a common idea on which challenges we are up against and how we could meet them together.
All of this is building a security network around Sweden and are contributing to the security in our region. That me and my Norwegian colleague in peace time discuss the importance of Gothenburg's harbour, will matter also in crisis and war. No country in our region will be isolated in the case of a crisis. And we all need to prepare for what could happen.
***
Finally, I want to add a few words on multilateral cooperation. The EU is Sweden's most important foreign policy arena. Sweden is actively seeking to strengthen the Common Security and Defence Policy while keeping its intragovernmental character. This is important when it comes to the Permanent Structured Cooperation, PESCO, as well as the European Defence Industrial Development Programme. From a Swedish point of view it's important that we all have agreed upon the principle that the programmes should be member state driven.
What we do within the Common Security and Defence Policy must add value for the member states and support European solidarity.
The EU and NATO are two of the most important institutions constituting the West as we know it. They both play important roles in meeting today's security challenges in Europe and elsewhere. Sweden has a strong interest in an effective, complementarily and results-oriented strategic partnership between these organisations.
The importance of Sweden's partnership with NATO has grown as a result of the negative development in our close vicinity. Political dialogue on common security challenges and how to counter them is essential and we are looking to further strengthen our cooperation with NATO in regional crisis.
***
The challenges we are facing point to long term destabilization. What we some years ago believed could only happen elsewhere, are now realities here. Populism, nationalism and a more intense Military rhetoric are now everyday issues in our once so peaceful region. This is what we have to face, and we must do it together.
Thank you for listening.