National Statement by Sweden at the Security Council Briefing on UNMISS
National Statement by Sweden, Ambassador Olof Skoog, at the briefing on UNMISS. Tuesday, 25 April 2017, New York.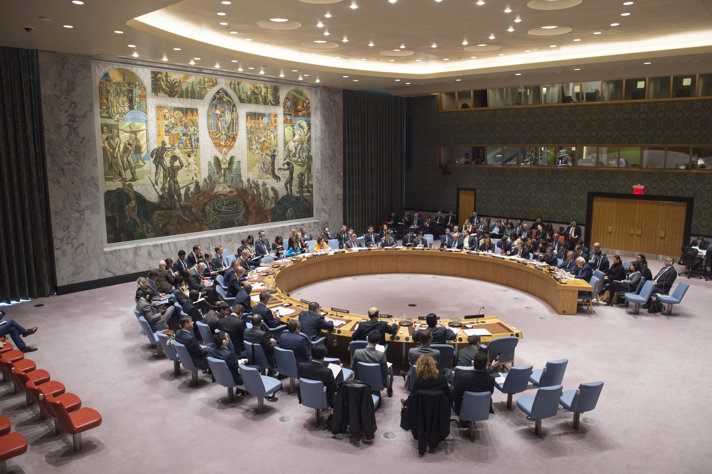 Madam President,
I want to start by thanking SRSG Shearer for his sobering briefing but also for the very energetic way in which you have begun your mission under difficult circumstances. And also to Senegal for their strong leadership in the sanctions committee.
Madam President,
As many colleagues have referred to this morning, it is not over a month ago that this Council met at ministerial level to agree on a Presidential Statement on South Sudan. We called for an end to the violence; increased humanitarian access; for UNMISS to be able to do its work; and for support for implementation of the peace agreement. Two days later, on 25 March, the Heads of States of IGAD issued a communique deciding that "all humanitarian corridors should be immediately opened". The Extra-Ordinary IGAD Summit further declared that the Government of South Sudan had agreed to announce a unilateral ceasefire. In the month since then, however, the parties have failed to deliver on even one of these commitments and benchmarks.
Instead, the political, security and humanitarian situation in South Sudan has continued to deteriorate, as we heard this morning. Millions are starving, and millions more are displaced either inside or outside the country. Continued fighting and reports of increased ethnically motivated violence are of deep concern. As the SRSG said, this is a man-made disaster.
Attacks against civilians and reports of high levels of sexual and gender based violence in Wau, Pajok and Malakal are appalling. Yet, in the face of the growing desperation and suffering of the people, we continue to see the denial of access for humanitarian actors and a failure to take the steps needed to end the conflict and to build peace.
While the belligerents have continued their war of attrition, they must by now realize that only a political solution can resolve the conflict. Immediate adherence to the ceasefire by all parties is critically needed to allow for a meaningful political process. Such a process should be closely supported bythe UN, AU and IGAD and aimed at revitalizing a comprehensive and inclusive political dialogue, always with the full and effective participation of women.
The innocent civilians trapped in the nightmare in South Sudan cannot wait. While efforts to find a political solution continue, there is a need to urgently address the humanitarian situation to avoid catastrophic consequences. Humanitarians must be able to do their job. It is unacceptable that South Sudan remains one of the most dangerous countries in the world for humanitarian workers. We just heard this morning of WFP being just the latest to encounter unacceptable obstacles to their work.
The Secretary-General's report indicates that that the government's procedures change regularly and that denials or delays in clearance appear to be systematic rather than incidental. Any manipulation of access to humanitarian aid for the civilian population is inexcusable and must end.
We call on all parties to the conflict to uphold humanitarian principles and to meet their obligations under international humanitarian law. The rapid, safe, and unhindered delivery of relief across South Sudan must be assured.
Madam President,
Those responsible for human rights violations and abuses must be identified and held accountable. Accountability can be an effective deterrent against atrocity crimes. We, therefore, encourage the President of the Security Council to take forward the Panel of Experts' proposal, that we just heard this morning, that the Security Council write to the President of the Human Rights Council and to the High Commissioner for Human Rights, requesting that the Commission on Human Rights in South Sudan receive the full legal and forensic support needed to carry out its work.
Madam President,
It is essential that the Council stands united on the situation in South Sudan, and there is no reason why we shouldn't. We must support further intensified efforts by the African Union High Representative, former President Konaré, JMEC Chairperson, former President Mogae. We should also coordinate closely with regional leaders to use their influence over the parties.
The region has indeed a critical role to play, but this does not absolve this Council and the United Nations of its responsibilities.
We, therefore, welcome the leadership shown by Secretary-General Guterres and encourage him to continue to actively engage on South Sudan, as many others have said here this morning, using his good offices and bringing the UN system together. SRSG Shearer and the UN Special Envoy for the region, Nicholas Haysom, have particularly important roles in these efforts, and deserve our strongest support.
Madam President,
The longer this conflict is allowed to continue - deepening ethnic hatred and fragmentation of the South Sudanese society by the day - the harder the road for recovery, reconciliation and peace, will be. We must therefore make every possible effort, leaving no stone unturned in our efforts to find a way to urgently break this spiral of violence.
Thank you