Swedish Presidency accomplishes a great deal in the areas of business and energy
We are four months into the Swedish Presidency of the Council of the EU, and good progress has been made in achieving the energy transition and enhancing long-term growth and productivity in the EU. In parallel, negotiations on EU legislation are ongoing – several agreements have been made, including with regard to the European Chips Act and the Renewable Energy Directive.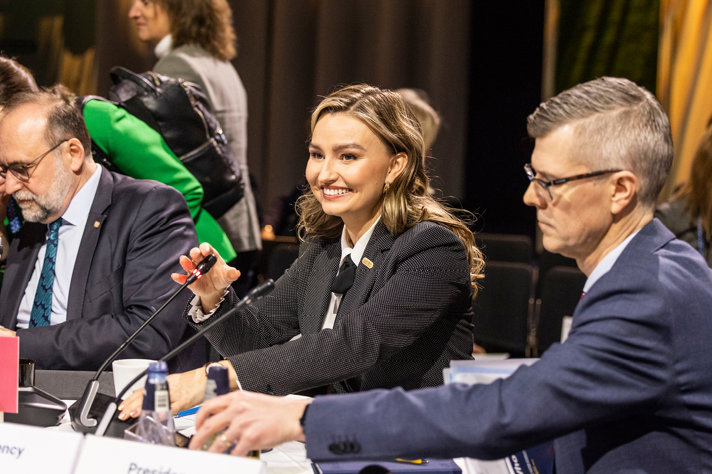 On 1 January 2023, Sweden took over the Presidency of the Council of the EU, and the first four months have been characterised by support to Ukraine and continued pressure on Russia, climate and energy issues, and placing the EU's long-term competitiveness on the EU agenda.
"Sweden and Europe are facing the historic task of breaking their dependence on fossil fuels. At the same time, competitiveness must be enhanced to contribute to increased growth. The Ministry of Climate and Enterprise is responsible for two of the four priorities of the Swedish Presidency – competitiveness, and the green and energy transitions. Four months into the Presidency, I am pleased that we have accomplished a great deal in these areas, and that the heads of state and government in the European Council have given us their full support," says Minister for Energy, Business and Industry Ebba Busch.
Enhancing the EU's competitiveness is one of the main priorities of the Swedish Presidency. It is therefore a particularly welcome step that the European Commission, following an initiative by the Presidency, has presented a long-term strategy to enhance growth and productivity, with a focus on digitalisation, trade and innovation. The Swedish Presidency is now pushing to advance the Council's work on concretising and implementing the strategy.
The green and energy transitions are also a main priority. The Swedish Presidency has advanced negotiations on energy legislation in the Fit for 55 package – the overall objective is reducing the EU's emissions by at least 55 per cent by 2030. In the first half of the year, this work has also concerned dealing with high energy prices and a long-term reform of the energy market. Read more: Fit for 55 – what's included in the package and how does it work? (europa.eu)
Several negotiations have already been successful
The Council – currently led by Sweden – the European Commission and the European Parliament, have reached joint agreements that will allow the legal instruments to be adopted and enter into force. These include:
Regulation establishing a framework of measures for strengthening Europe's semiconductor ecosystem
The proposal will prevent future semiconductor shortages by strengthening the Union's resilience to disruptions to the supply chain and lead to increased innovation and production capacity for semiconductors. The agreement has not yet been formally adopted. Read more: European Chips Act – how the EU will address semiconductor shortages (europa.eu)
Renewable Energy Directive
The European Parliament and the Council have reached a preliminary political agreement to raise the share of renewable energy in the EU's overall energy consumption to 42.5 per cent by 2030. The agreement has not yet been formally adopted. Read more: Council and Parliament reach provisional deal on renewable energy directive - Consilium (europa.eu))
Energy Efficiency Directive
Energy efficiency is a key solution to dealing with energy and climate crises in the EU. The agreement means that energy consumption will be reduced by 11.7 per cent by 2030, and Member states will ensure that their energy savings increase gradually from the current 0.8 per cent per year to 1.9 per cent by 2030. The agreement has not yet been formally adopted. Read more: Council and Parliament strike deal on energy efficiency directive - Consilium (europa.eu)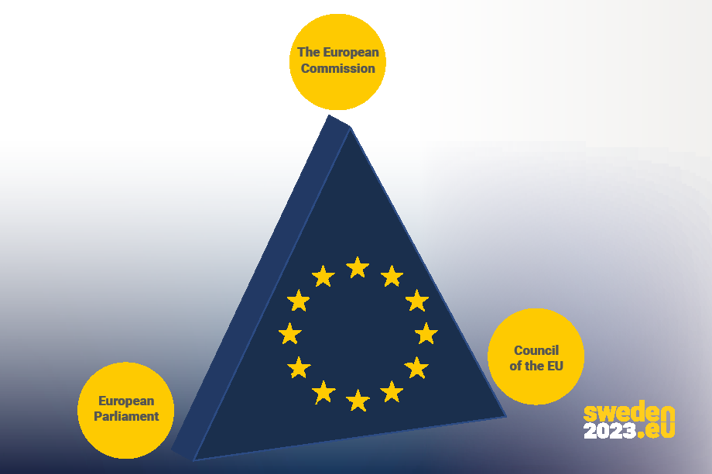 Read more about the Swedish Presidency and the priorities: