EU Fit for 55 climate package a milestone in climate action
Negotiations on major parts of the EU's comprehensive Fit for 55 climate package were concluded under the Swedish Presidency. The legislative package contains new or updated legislation in the areas of climate and environment, energy and transport, which will lead to EU Member States reducing their emissions by at least 55 per cent by 2030 and reaching climate neutrality by 2050 at the latest.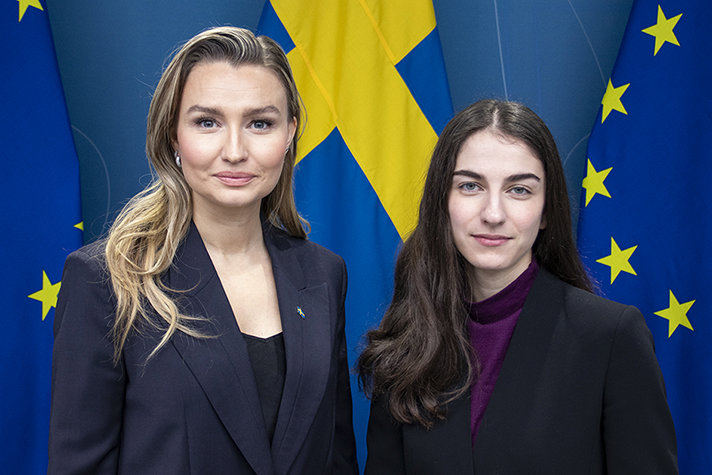 Fit for 55 was presented by the European Commission in July 2021. Since then, the Council and the European Parliament have worked intensively to negotiate the climate package.
During the first half of this year, under the leadership of the Swedish Presidency, the Council reached preliminary agreements with the European Parliament on:
renewable energy;
energy efficiency;
expansion of charging infrastructure;
sustainable fuels for maritime transport; and
sustainable fuels for air transport.
On 16 June, the EU Member States agreed on the legal instruments on renewable energy and on sustainable fuels for air transport. The Renewable Energy Directive sets a target of at least 42.5 per cent – and preferably 45 per cent – of the EU's energy coming from renewable sources by 2030. This new target – as compared to the previous target of 32 per cent – is nearly double the current share of renewable energy. All Member States must contribute to the target. Specific sub-targets were set for transport, district heating and cooling, buildings and industry. Under the proposal, the licence procedures for renewable energy supply will also become simpler and faster, and the sustainability criteria for bioenergy will be enhanced.
Under the Swedish Presidency, the Council approved the following legal instruments:
the Emissions Trading System (ETS); expanded emissions trading to encompass new sectors and tightening of the EU's current emissions trading system;
the Social Climate Fund;
a carbon border adjustment mechanism to prevent carbon leakage;
the Effort Sharing Regulation (ESR);
the Regulation on the inclusion of greenhouse gas emissions and removals from land use, land use change and forestry (LULUCF); and
rules for reducing CO2 emissions to zero for both new passenger cars and vans from 2035.
Agreements have not yet been reached on the proposal on reducing methane emissions in the energy sector, the proposal on energy performance of buildings and the review of the Energy Taxation Directive. The two proposals were presented after other proposals in the Fit for 55 package and have therefore not progressed as far. The review of the Energy Taxation Directive is being discussed in the Council and must be adopted by unanimity. Work on these will continue under the Spanish Presidency.
Results of the Presidency
The Swedish Presidency worked to make the EU safer, freer and greener. Here you can see the results achieved under the Swedish Presidency in the first half of 2023.