Strong support for Swedish NATO membership in joint statement by Nordic defence ministers
"Nordic defence cooperation is more important than ever," say the Nordic defence ministers in a joint statement from a meeting in Iceland on 20–21 June within the framework of the Nordic Defence Cooperation (NORDEFCO).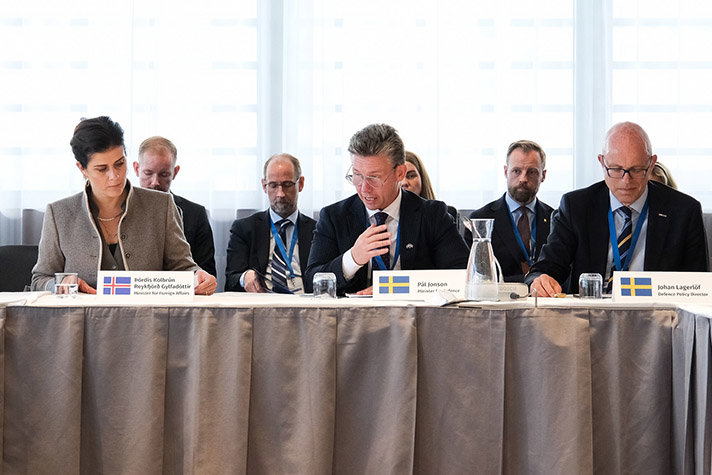 "It is important that Sweden becomes a member of the alliance as soon as possible so that NORDEFCO can reach its potential in support of European and transatlantic security and collective defence," the statement continues.
Common statement; NORDEFCO Ministerial in Iceland 20-21 June 2023
In 2023, while Sweden holds the Chair, a new vision for NORDEFCO will be developed. The vision will apply once all the Nordic countries are members of NATO. The Nordic Defence Cooperation was launched in 2009 and has helped strengthen both the individual countries and their joint capabilities in education and training, logistics, international operations and defence equipment.
Once it is ready, the new vision will open the way for enhanced cooperation in the area of defence, for example by strengthening the ability to conduct joint operations, host country support, logistical support and support from civil defence.
"In the Nordic countries, we have jointly created trust and confidence in one another through long-standing cooperation based on shared values and security interests. We are now preparing to deepen our defence policy cooperation by means of a new vision. NORDEFCO is a complementary organisation that strengthens NATO," says Minister for Defence Pål Jonson.