Minister for Foreign Affairs hosted Latin America and Caribbean ambassadors to strengthen relations with region
On Wednesday 15 November, Minister for Foreign Affairs Tobias Billström hosted ambassadors from the Group of Latin America and the Caribbean (GRULAC) countries at the Ministry for Foreign Affairs.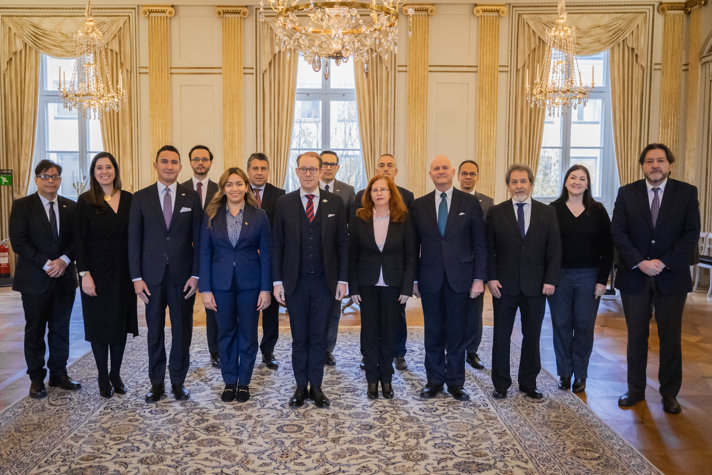 The aim of the meeting was to strengthen Sweden's relations with countries in Latin America and the Caribbean. Mr Billström presented Sweden's positions on international and regional issues and expressed a desire to continue pursuing an equal partnership with the GRULAC countries.
"I am very pleased with the meeting, which facilitated open and constructive dialogue between us. The GRULAC ambassadors play a key role in presenting Sweden's positions on global issues in their respective capitals. I hope today's meeting strengthens the ties we have with these countries," says Mr Billström.
Ambassadors from 14 of the GRULAC countries took part in the meeting.