This content was published in the period between 3 October 2014 and 20 January 2019.
Regional perspectives essential for innovation policy
For the first time, the National Innovation Council is hosting a regional meeting, to take place in Trollhättan on 25 October. Below, Prime Minister Stefan Löfven tells us more about the Council's work and the importance of developing innovation policy that benefits all of Sweden. The Council is also hosting an open seminar to discuss the Government's policy with those most closely affected by it.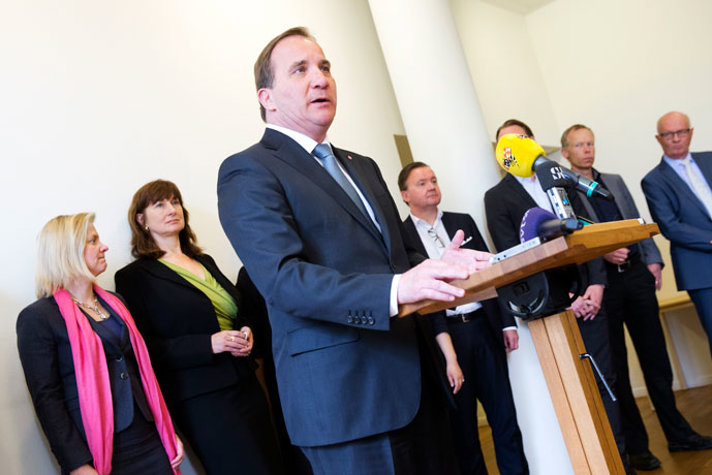 What are your expectations of the meeting?
– By meeting in a region and having a dialogue with regional actors, I hope to gain even more perspectives, ideas and suggestions for developing innovation policy that benefits the entire country. In Trollhättan, five members of the National Innovation Council – Isabella Lövin, Helene Hellmark Knutsson, Carola Öberg, Sigbritt Karlsson and Charles Edquist – and I are meeting regional and local actors from the county administrative board, the region, municipalities, academia, business and cooperation arenas, such as Lindholmen Science Park and Innovatum. The Council's work is important for gaining new knowledge and new ideas to develop national policy. It is a matter of creating good conditions for innovation, strengthening our international competitiveness and improving our ability to resolve social challenges together.
Why is it important for the National Innovation Council to have a regional meeting?
– As I travel around the world and meet other heads of government, business leaders, academics and innovators, considerable interest is often shown in Sweden's capacity for innovation and its transition to a sustainable society. This attracts knowledge cooperation and investment, which in turn enables Swedish exports to grow, with new products on new markets. All this is taking place in various locations across Sweden, and new products, services and companies are constantly being developed. This is why regional collaboration is so important and why national policy must provide the best possible conditions for innovation throughout the country.
During the visit to Trollhättan, a seminar is also being held on how various actors can collaborate to advance society through innovation.
What is the purpose of a seminar?
– I want the Government's approach to be open and inviting. This is necessary for a constructive discussion and development of government policy based on dialogue with those most closely affected by it. The seminar aims to enable more people to participate in this discussion and contribute their ideas and suggestions.
What are the Council's most important results to date?
– Close and frequent cooperation between several ministers and external members of the business sector and academia has enabled us to establish a good platform for developing ideas and policy. The Council has helped ensure that important processes and decisions, such as the government bill on public venture capital, the research policy bill, the innovation partnership programmes, the procurement strategy, the digital transformation boost, the focus on open data in the Budget Bill and the issue of employee stock options, have been given priority and discussed at strategic level. This has helped advance several policy areas to ensure they better promote innovation which, taken together, means that the Government is pursuing a better innovation policy. Dialogues with other actors in society are also developing well. I particularly want to call attention to the high level of interest the National Innovation Council has generated in China, France, Germany and India, for example.
What else is taking place in the Council now?
– Extensive work on the five strategic innovation partnership programmes is under way. It is very gratifying that this initiative from the National Innovation Council brings together so many actors from different sectors and parts of the country. The various groups set important priorities and generate new ideas for collaborations and projects. With regard the Council's upcoming meetings this autumn and spring, I am looking forward to addressing issues such as Sweden's contribution to the global transition towards sustainable societies, skills supply and development of the labour market, the role of the public sector in promoting innovation, and several initiatives aimed at strengthening companies' innovative capacity, growth, expansion and participation in global innovation environments. Another aim of the Council is to help increase and enhance cooperation between ministries and with government agencies. The innovation partnership programmes contribute to this. I am also seeing more cross-ministerial collaboration at the Government Offices and many government-led initiatives based on close collaboration between various ministries. This is a welcome development that I would like to see even more of in the future.