This content was published in the period between 21 January 2019 and 8 July 2021
Minister for Defence Peter Hultqvist received the Commander of NATO's Allied Joint Force Command Brunssum
On Wednesday 14 October, Minister for Defence Peter Hultqvist received the Commander of NATO's Allied Joint Force Command Brunssum, General Jörg Vollmer, at the Ministry of Defence.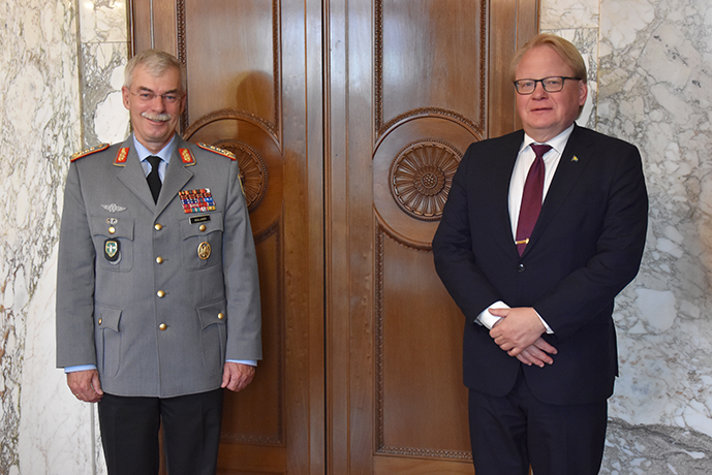 Mr Hultqvist and General Vollmer discussed the security situation in the Baltic Sea area and the High North, and Sweden's partnership with NATO.
General Vollmer assumed command of Allied Joint Force Command Brunssum in the Netherlands on 22 April 2020. General Vollmer's visit in Stockholm was hosted by Lieutenant General Michael Claesson, Chief of Operations at the Swedish Armed Forces Headquarters.