European Council discussed Ukraine, energy and external relations
Immediate and long-term support to Ukraine was on the agenda when EU leaders met in Brussels on 15 December. They also discussed the EU's response to the energy crisis and EU-US relations. On 14 December, the first-ever summit between the leaders of EU and ASEAN member states was held. Prime Minister Ulf Kristersson represented Sweden.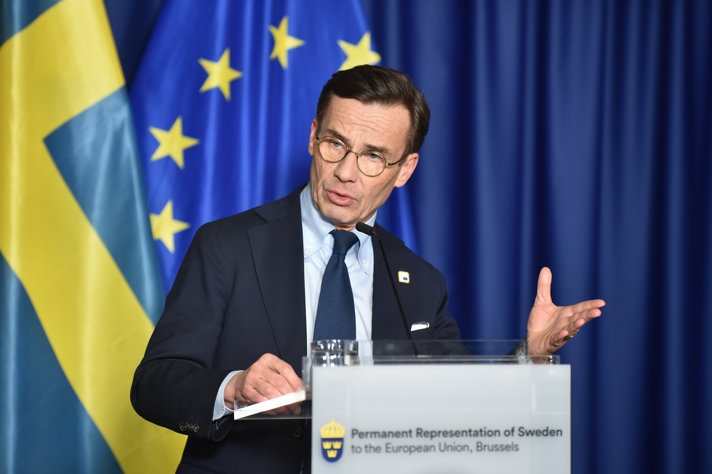 Russia's war of aggression against Ukraine
The EU once again resolutely condemned Russia's war of aggression against Ukraine.
The EU leaders discussed support to Ukraine, focusing on both a response to the huge and immediate humanitarian needs and on how the EU can guarantee the sustainability of its military and financial support to Ukraine.
Energy and competitiveness
EU leaders reviewed progress on the energy measures taken so far with the aim of producing guidelines for how the Member States together will further develop energy policy, including prices and securing access to energy. The green transition and the phasing out of Russian fossil fuels were also in focus.
An important reference point is the European Commission's proposed reform of the electricity market, which is expected soon.
Efforts to strengthen EU competitiveness through investments in innovation and the green transition were also centre stage.
EU-US relations
EU leaders discussed transatlantic relations, covering a broad range of issues, in particular economic and security cooperation.
EU relations with the Southern Neighbourhood
A strategic discussion was held on a number of Mediterranean countries of the Southern Neighbourhood.
EU-ASEAN commemorative summit
On 14 December, the day before the European Council, the leaders of EU and ASEAN member states held a commemorative summit to mark 45 years of diplomatic relations. The summit was an opportunity to highlight the strategic partnership between the two regional integration organisations.